The Diabetic Shoppe at Ryan Pharmacy in
Toledo is the place for diabetic supplies
At Ryan Pharmacy & Orthopedic Supply in Toledo, we have an established Diabetic Shoppe located inside our Byrne Road store. The shop carries all the supplies those afflicted with diabetes need to help them cope with the disease.
In our Diabetic Shoppe, we carry:
Diabetic Testing supplies:

glucose meters – A glucose monitor or glucose meter is absolutely essential to proper monitoring of your blood sugar.

One Touch
Ascensia
Freestyle

Home diagnostic supplies:

True Read home glucose test strips
True Track – test strips and glucose monitor

Diabetic supplements
Limited food items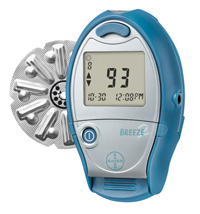 More and more adults and children are getting type 2 diabetes. This is largely because of poor diets and a lack of physical activity. At Ryan Pharmacy in Toledo, our staff can help you establish a dietary routine and maintain it, so you can keep your diabetes in check
If you or someone you love has just been diagnosed with diabetes — chances are you have a million questions running through your head. The professionals at Ryan Pharmacy & Orthopedic Supply in Toledo can answer those questions. You can also visit or Diabetic Shoppe and learn about the things you can do to help combat the disease that has inflicted 24 million Americans.